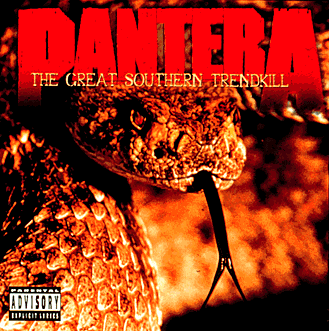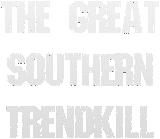 Tracks

1. The Great Southern Trendkill
2. War Nerve
3. Drag The Waters
4. 10's
5. 13 Steps To Nowhere
6. Suicide Note pt. I
7. Suicide Note pt. II
8. Living Through Me
9. Floods
10. The Underground In America
11. Sandblasted Skin





Description

Trendkill is the fucking heaviest PANTERA album to date. This album re-affirmed that heavy music is alive and well. Fuck what critics say, heavy music isnt gone you fucks, now go listen to your gay matchbox 20 crap.



Click here for lyrics to this album.
History | Pictures | Video | Lyrics | Audio |
Albums | Tour Dates | Links | News | Bois | Main |

---